Hunter Cement earns national safety award
May 15, 2019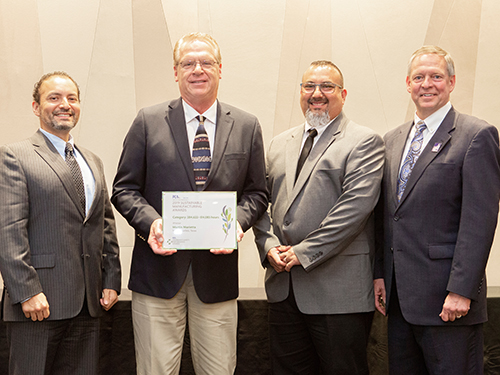 The team at the Hunter Cement Plant in Texas was recently presented with the Portland Cement Association's 2019 Chairman's Safety Performance Award.
Standing out in the "large plant" category, the honor recognized the team's safety performance while producing Portland cement, a core ingredient in all forms of concrete.
Business Unit Consultant Manny Sifuentes, Safety Manager Larry Ratliff and Distribution Supervisor Simon Mendoza (below from left) received the award from PCA Chairman and President of Continental Cement Tom Beck (below at right) during the third annual Cement and Concrete Fly-In event in Washington, D.C.