Company partnership with 'Heroes' aids veterans, helps recruiting efforts
Feb 15, 2020
It's the type of program where everybody benefits.
Martin Marietta gets to meet with highly qualified military veterans and introduce them to an exciting and worthwhile industry. In turn, those veterans take an important step in the transition to civilian life and learn about a potential career path. Does it get any better?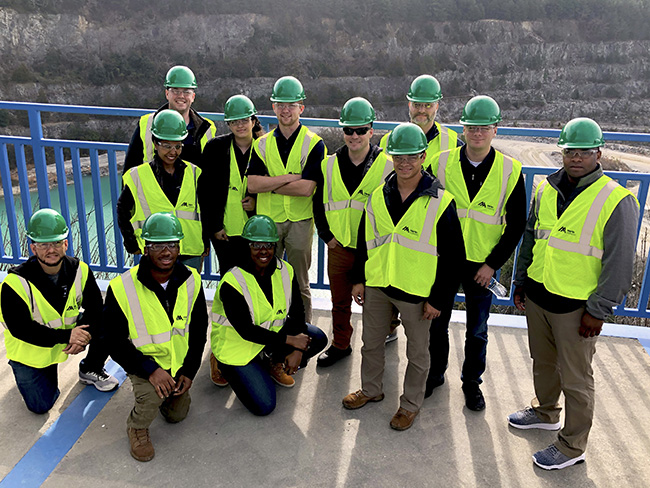 "The manufacturing industry consistently cites the inability to attract and retain talent as a top concern and employers are eager for skilled workers to fill a multitude of job openings in the sector," says Babs Chase, vice president of military and veterans' programs for The Manufacturing Institute, the workforce and education partner of the National Association of Manufacturers.
"Every year, more than 200,000 U.S. service members return to civilian life," Chase says. "These are men and women who put their talents to work in a mission larger than themselves, are accustomed to working in teams toward common goals, and who possess skills and talents that would make them excellent additions to any manufacturing team."
Run by Chase's organization, the program – Heroes MAKE America – is an initiative to build connections between the military community and manufacturing by providing veterans transitioning to civilian life with the skills and training needed for a successful career in the industry. To date, the program has graduated 268 service members with a 90 percent job placement rate, Chase says.
Martin Marietta Talent Acquisition Manager Andrea Wun says the company has spent the past several months hosting Heroes MAKE America groups at quarries in North Carolina and Texas. While Martin Marietta participants (including several veterans) have been thrilled with the opportunity to share their experiences in the industry, Wun says the partnership also has great potential for long-term company benefits.
"The military veterans market is a great untapped resource for us," she says. "As they prepare to step away from the military, many soldiers are looking for an environment that offers that same support and sense of community. At Martin Marietta, our company culture is similarly strong."