Texas ready mix teams earn top industry environmental honors
Oct 19, 2020
Martin Marietta's Richardson and San Marcos ready mix plants each won industry-wide recognition recently with Richardson earning an award from the National Ready Mixed Concrete Association (NRMCA) and San Marcos earning an award from the Texas Aggregates and Concrete Association (TACA).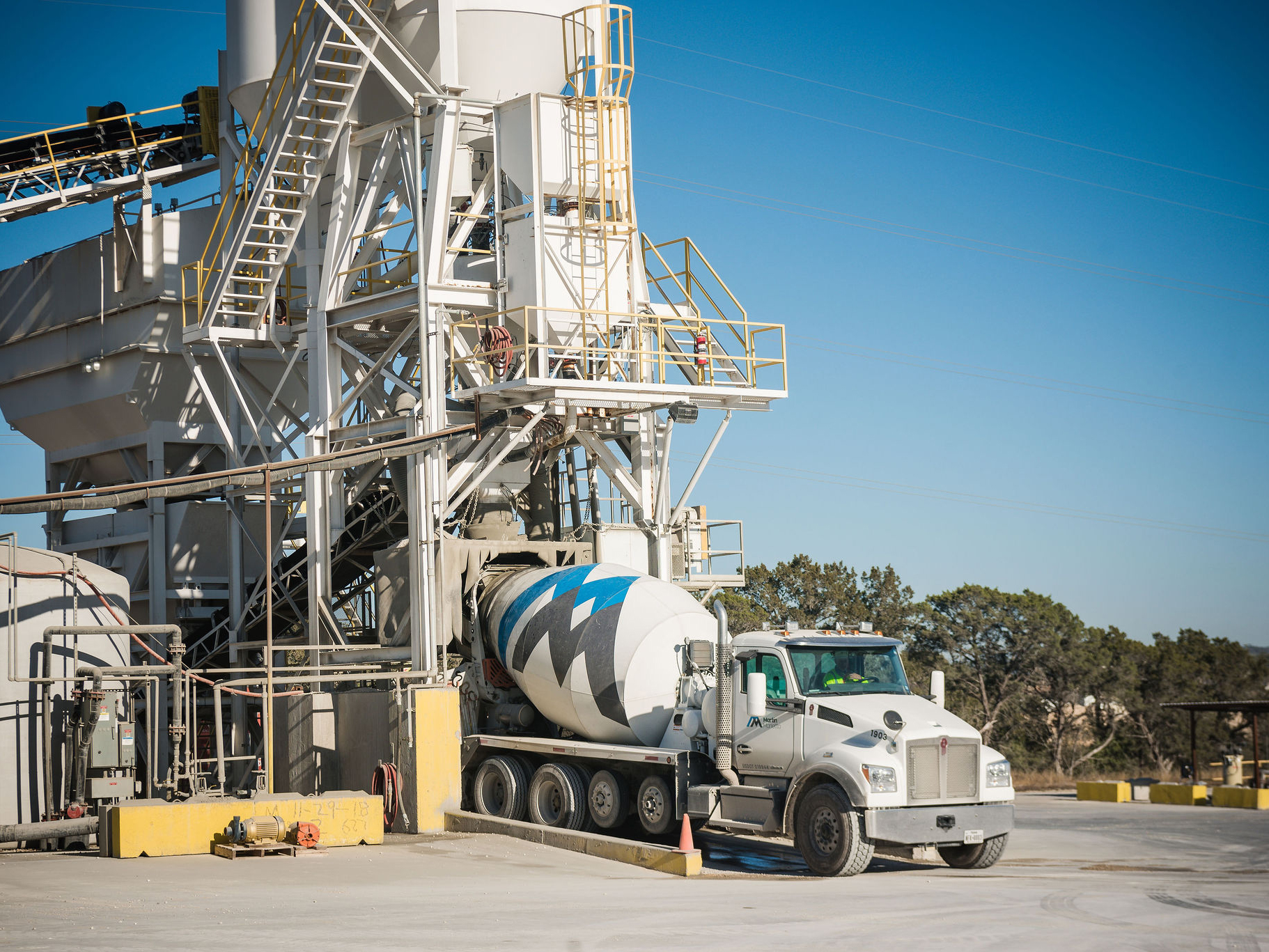 Led by Plant Manager Derric Paul, the Richardson team earned third place in the NRMCA's Southern Zone for the Environmental Excellence Awards. Paul said the site employs a street sweeper two times a week and a recycled water system that minimizes water usage as primary tools to keep the site environmentally friendly. The team is also certain to keep public-facing areas of the site, such as the main entrance, attractive looking and has completed several beautification projects over the years.
"It comes down to overall teamwork and dedication from our production team to our maintenance department and everyone in between," Paul said. "Each of our people knows their role. We come here every day and just try to make it the best place to work."
Gary Mullings, executive vice president of operations and compliance for NRMCA, said Richardson, along with this year's other environmental award winners, will be featured in an upcoming edition of Concrete Products magazine.
"The Association commends you and your staff for the hard work that went into making your plant an outstanding example of environmentally sound management for the ready mixed concrete industry," Mullings said in a statement of congratulations.
At San Marcos, Plant Manager David Shell and his team earned TACA's Public Appearance Award in recognition for their "achievements in improving the public image of our industry."
Vice President-General Manager of the South Metro Ready Mix District Wes Salem gave credit for the award to many on the team, including Shell, Director of Ready Mix Asset Management Rick Welton and Ready Mix Operations Manager Brian Ridlon. He said the award is the culmination of an effort to improve the site, a highly visible landmark along Interstate 35.
"This is an older site, but as a team we've dramatically upgraded this plant in the past 18 months to improve its appearance as well as its production capacity," Salem said. "As a result of that work, this is now a much better facility, and, because it's so visible, it's actually a really good advertisement for Martin Marietta."
In a brief statement, TACA President and CEO Josh Leftwich congratulated the San Marcos team.
"As a valued company partner, your company demonstrates a commitment to plant appearance and protecting the environment," he said. "Your company has gone beyond the call of duty to demonstrate that you are a valued neighbor and trusted steward of the environment."