Cycling for a cause
company, employee efforts raise thousands for multiple sclerosis, cancer support
Dec 15, 2019
Scores of company employees in North Carolina recently made it a priority to give back to their communities through a pair of unique cycling events.
In September, a Martin Marietta team participated in a local, two-day Bike MS event, raising $45,700 for the National Multiple Sclerosis Society.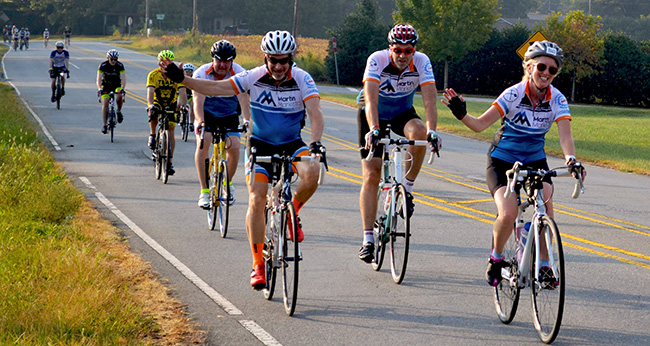 Two weeks later, Anne Bari, a senior project manager based in Raleigh, participated in le Tour de Femme, an annual women's-only event that raises money and awareness for local cancer support organization for which Martin Marietta is a longtime sponsor.
Associate General Counsel John Gillian, a repeat Bike MS participant, said philanthropic cycling events like Bike MS and le Tour de Femme are in line with company values like community, stewardship and integrity.
"This is just one more way that we can do outreach in the communities where our business operates," he said.