Texas cement team celebrates 1.5 million hours of safety
'Every day, it's about safety,' says Midlothian Cement Plant employee
Oct 15, 2019
The team at the Midlothian Cement Plant recently celebrated after reaching 1.5 million consecutive employee hours without a lost-time incident.
"It can be a challenge to keep everyone on the same page and that's why communication is so important for us," says Plant Manager Ricardo Del Valle Favela. "We hold mandatory mass safety meetings once a month and then smaller, departmental safety meetings. We hold daily tool box talks. If there's ever a near-miss incident, we make sure every employee becomes aware of it so we can all learn how to be better."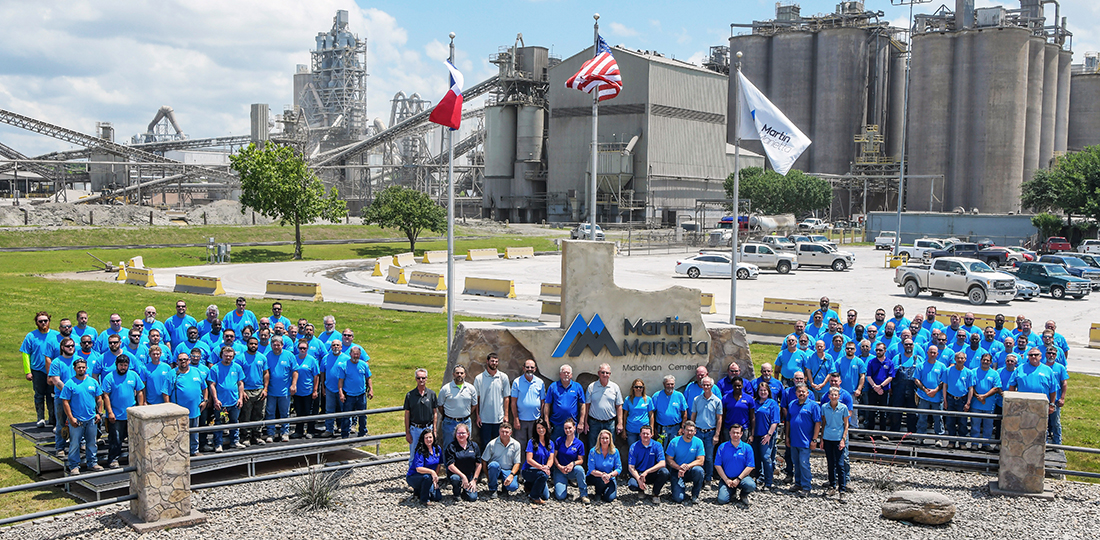 Relief Supervisor Jr. Hernandez says keeping safe on the job while dealing with a number of adverse conditions can only be possible if each and every member of the team remains committed to Martin Marietta's Guardian Angel safety culture.
"You have to always take safety seriously," he says. "It's about being aware. When you come to work at the beginning of the shift, you have to have your head on right and be prepared. You have to look for hidden hazards. You have to be ready to take any steps necessary to minimize risk."
Del Valle Favela says Hernandez' type of attitude is encourage early on as part of each new employee's Guardian Angel training. As the employee moves on in his/her career, that level of focus on safety remains a constant, he says.