Corporate HR Team lends a virtual hand to nonprofit women's organization
Dec 14, 2020
"It's been fantastic!" said Megan Eilenberger, director of programs for Dress for Success Triangle, the Raleigh chapter of an international nonprofit that provides professional assistance for low-income women. "We really appreciate the amount of time your folks were able to spend helping our women."
Dress for Success offers women help in many ways, according to Eilenberger. First, the organization offers quality professional attire to help women looking to enter or re-enter the workforce.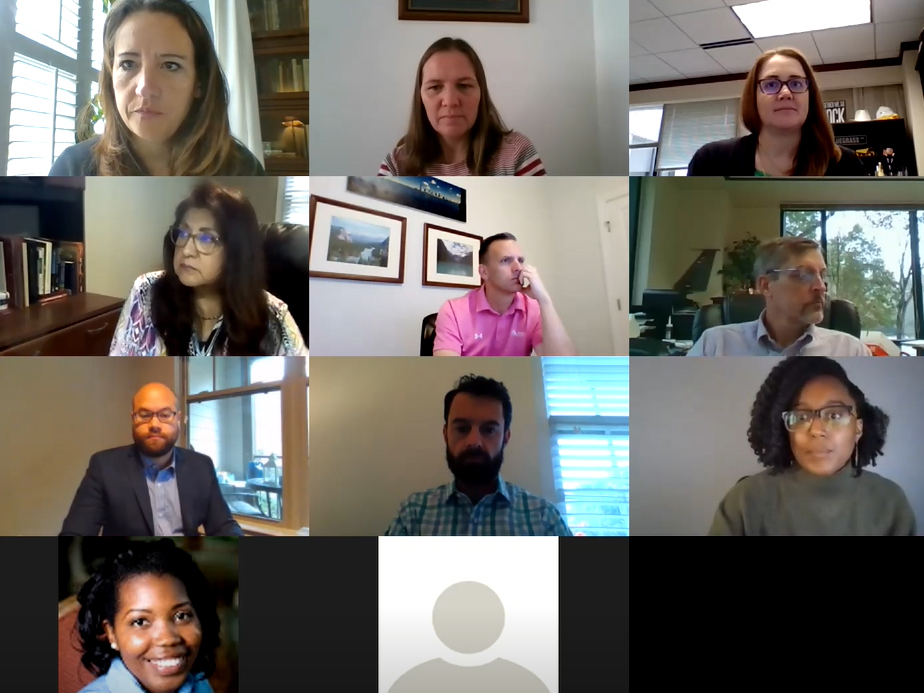 Additionally, the nonprofit offers skills training along with guidance on interviewing and resume writing so that each woman is prepared for the professional world.
Martin Marietta began a relationship with the nonprofit in early 2020 when plans were made to hold an in-person service event for about 25 members of the Corporate Human Resources team.
Though the event was canceled because of the COVID-19 pandemic, the company and the nonprofit continued to find ways to work together. First in the spring, and again on Nov. 13, members of the Human Resources team met virtually to host mock interview sessions to help 18 Dress for Success clients sharpen their interview skills. After completing the hour-long sessions, Martin Marietta staff provided the women with feedback and interview tips.
"I really enjoyed working with Dress for Success," said Corporate Recruiter Josh Jones, a member of the five-person group that first reached out to the nonprofit. "Helping a woman hone her interview skills while providing tips and tools that will help her land her next opportunity feels like a great way to pass along what I've learned during my 10 years of recruiting."
Eilenberger said mock interviews have become an increasingly important piece of the Dress for Success program in the past year and praised companies like Martin Marietta for their willingness to contribute.
"We're thrilled companies like Martin Marietta are still able to give back and still able to engage with us," she said.