'We climb because they climbed'
San Antonio operations team honors fallen on 20th anniversary of 9/11 tragedy
Sep 12, 2021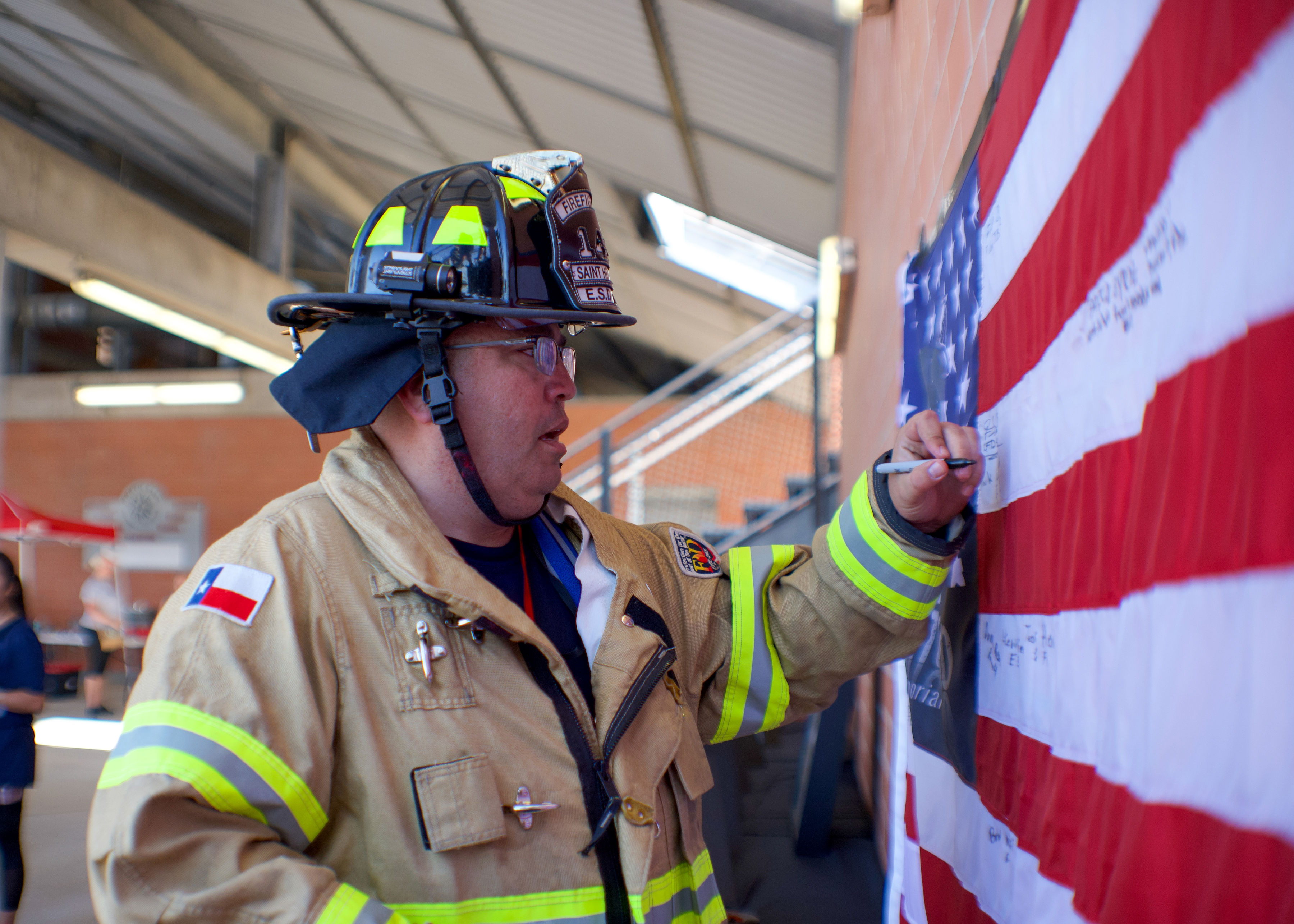 As Americans gathered this year to remember the 2,996 men, women and children lost during the Sept. 11 attacks, a Martin Marietta team in San Antonio participated in an event to honor the heroic actions of New York's Bravest.
The annual San Antonio 110 9/11 Memorial Climb took on special meaning as the country marked the 20th anniversary of the terrorist attacks. While all who perished were remembered, the event was designed specifically to recognize the 343 New York City firefighters as well as the 70 law enforcement officers and nine EMS personnel killed in the World Trade Center.
"We climb because they climbed," said Martin Marietta's Joe Ochoa, a ready mix operations manager and a licensed firefighter in the state of Texas. "We don't forget the sacrifices made by these individuals. They went into the Twin Towers without knowing the full circumstances or whether they would return. Yet, they still climbed."
Ochoa, who organized the local Martin Marietta volunteer effort at this year's event, said he began by putting out an email to the local team to assess how many would be willing to donate their time. The response was overwhelming.
"I nearly had to put a cap on our participation because so many of our teammates were reaching out to help," he said. "In total, we had more than 50 employees volunteer from across all lines of business."
To honor the fallen, local first responders took to the bleachers of San Antonio's Heroes Stadium, climbing repeatedly until they reached 110 stories – the height of the Twin Towers when they reigned over Lower Manhattan. Each climber carried a personal accountability report (PAR) tag containing the name of a fallen New York City emergency responder. Ochoa climbed for FDNY Battalion Chief Lawrence Stack.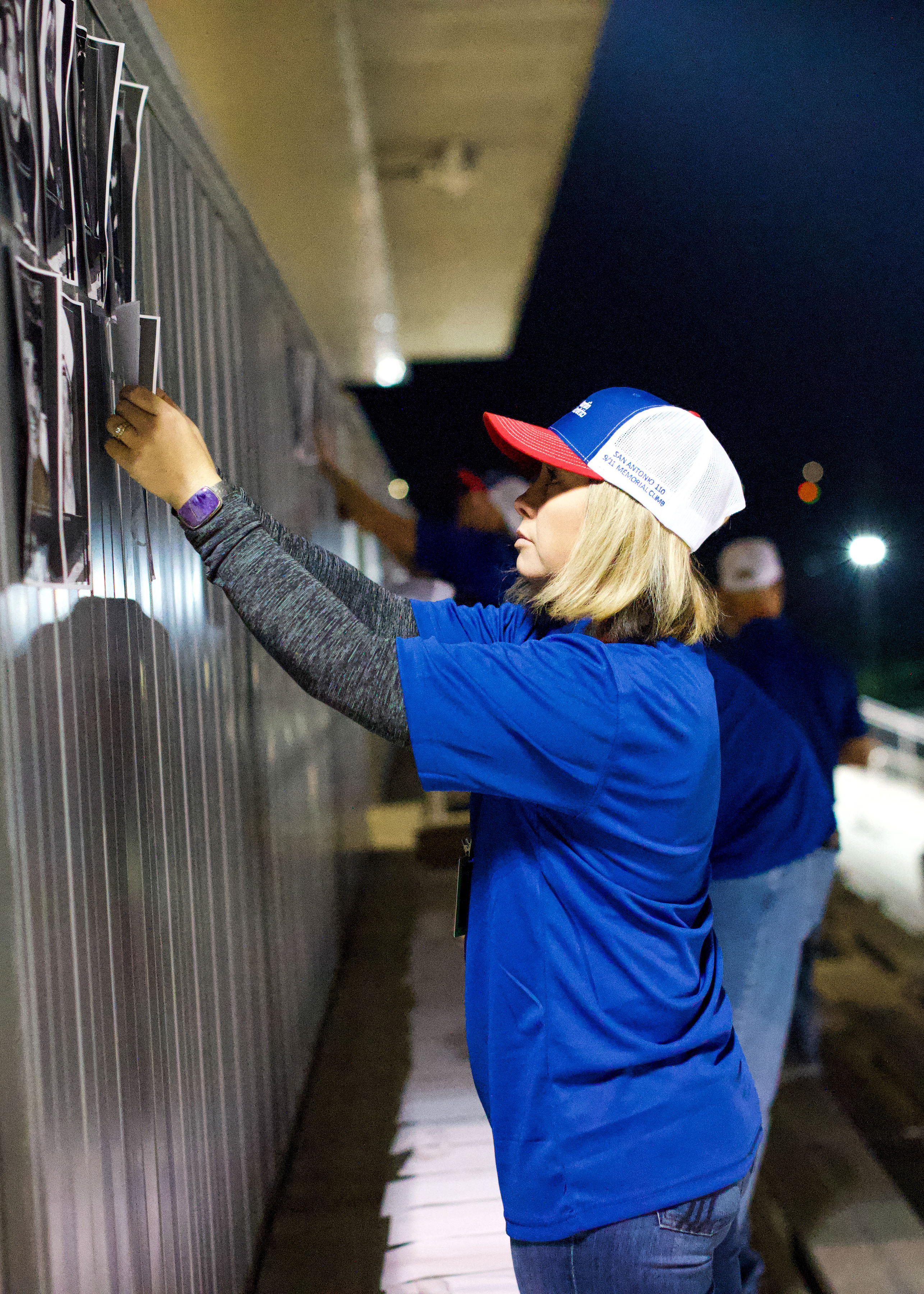 Chief Stack was last seen providing aid to an injured business man from Iowa moments before the north tower collapsed on Sept. 11. Once the emergency response shifted from rescue to recovery, his family waited for his remains to be returned so they could hold a proper Catholic funeral Mass. None were recovered.
In the weeks after 9/11, the New York Blood Center examined its donor list and set aside blood samples from 143 firefighters who had donated marrow in the months prior to the attacks. In 2015, the Stack family, while working with the Blood Center, located samples from Chief Stack at a storage facility in Minnesota. That blood – contained in two small vials – provided the remains necessary for the funeral Mass. Chief Stack was finally laid to rest on June 17, 2016.
"Some people ask if the brotherhood is real and let me tell you, it is," Ochoa said. "We honor their memory. This is why this event happens year after year."
Once finished climbing, a bell was rung in Chief Stack's memory as Ochoa read his name aloud. Ochoa then hung the PAR tag, indicating that Chief Stack had finished his duties and returned home. Martin Marietta's other volunteers also played a variety of important behind-the-scenes roles to help the event go smoothly.
While bringing special attention to the efforts of Transport and Logistics Manager Ralph Pacheco, Ochoa said the volunteers arrived at 4 a.m. to set up chairs and tables and help ensure all appropriate security measures were in place. During the event, they passed out cold drinks and towels to the first responders as they climbed. Afterward, the volunteers broke down the tables and chairs and helped pack away all necessary equipment.
"Our team was well represented," said South Ready Mix Regional Vice PresidentGeneral Manager Wesley Salem. "Our level of participation is a testament to Joe and his energy. He was able to get people interested and organized. As a result, we all enjoyed the event and found it to be fulfilling."
Also praising the volunteers, Central Texas Aggregate District Regional Vice President-General Manager Bill Podrazik said the memorial climb helped him gain a greater understanding about the events of Sept. 11.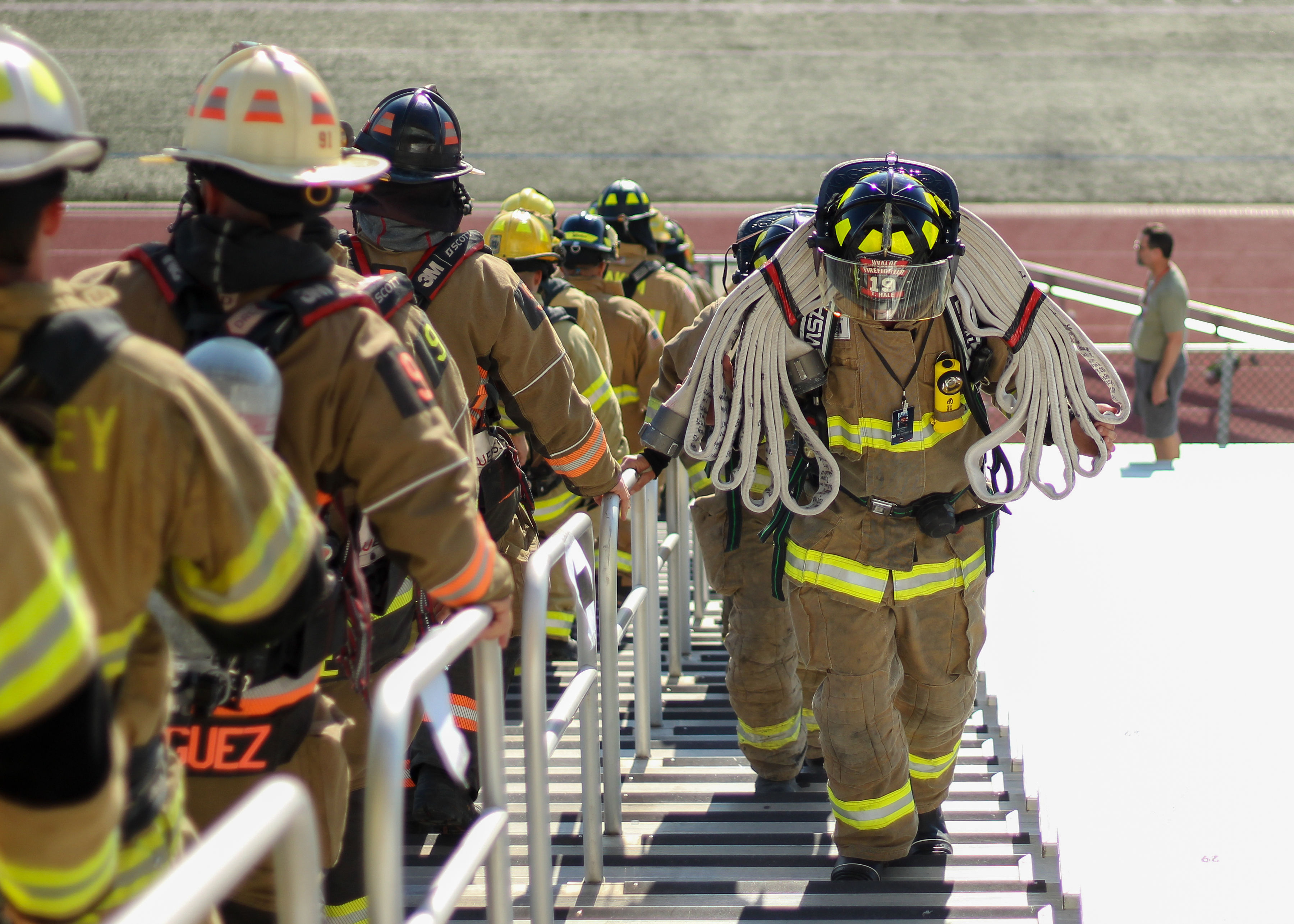 "You get goosebumps when you sit there and realize what the first responders had to go through on the morning of 9/11," he said. "As I was watching our firefighters in San Antonio climb up and down those steps, I couldn't help but think about those who marched up the steps of the World Trade Center and never came back down. They did it because it was their job. It was the duty they signed up for. That we were able to help commemorate that experience is humbling and a true honor. In that moment, I could not have been prouder to be part of Martin Marietta."
Ochoa said he was grateful that his co-workers and Martin Marietta were able to come out in such force for the memorial climb. Though incredibly pleased with how the day turned out, Ochoa said he grew emotionally conflicted toward the end.
"There's a range of feelings with an event like this," he said. "There's our general American spirit, which drives me to have great pride in this country and our first responders. Then, there's the sorrow of remembering those who died. Finally, there's the gratitude I feel toward every member of our Martin Marietta team. Overall, this event was quite touching."