New task force aims to strengthen safety at Martin Marietta
Jul 03, 2023
Martin Marietta has launched a new cross-functional Safety Task Force that will work across all divisions and business lines to ensure the Guardian Angel safety culture continues to grow and improve.
Announced earlier this year by Chairman and CEO Ward Nye, the task force was assembled in the early spring and met for the first time at the corporate headquarters in May.
Vice President of Safety and Health Michael Hunt said that while Martin Marietta achieved world-class safety performance across the company in the first half of 2023, the Safety Task Force has focused objectives that will help every member of the team work better and safer.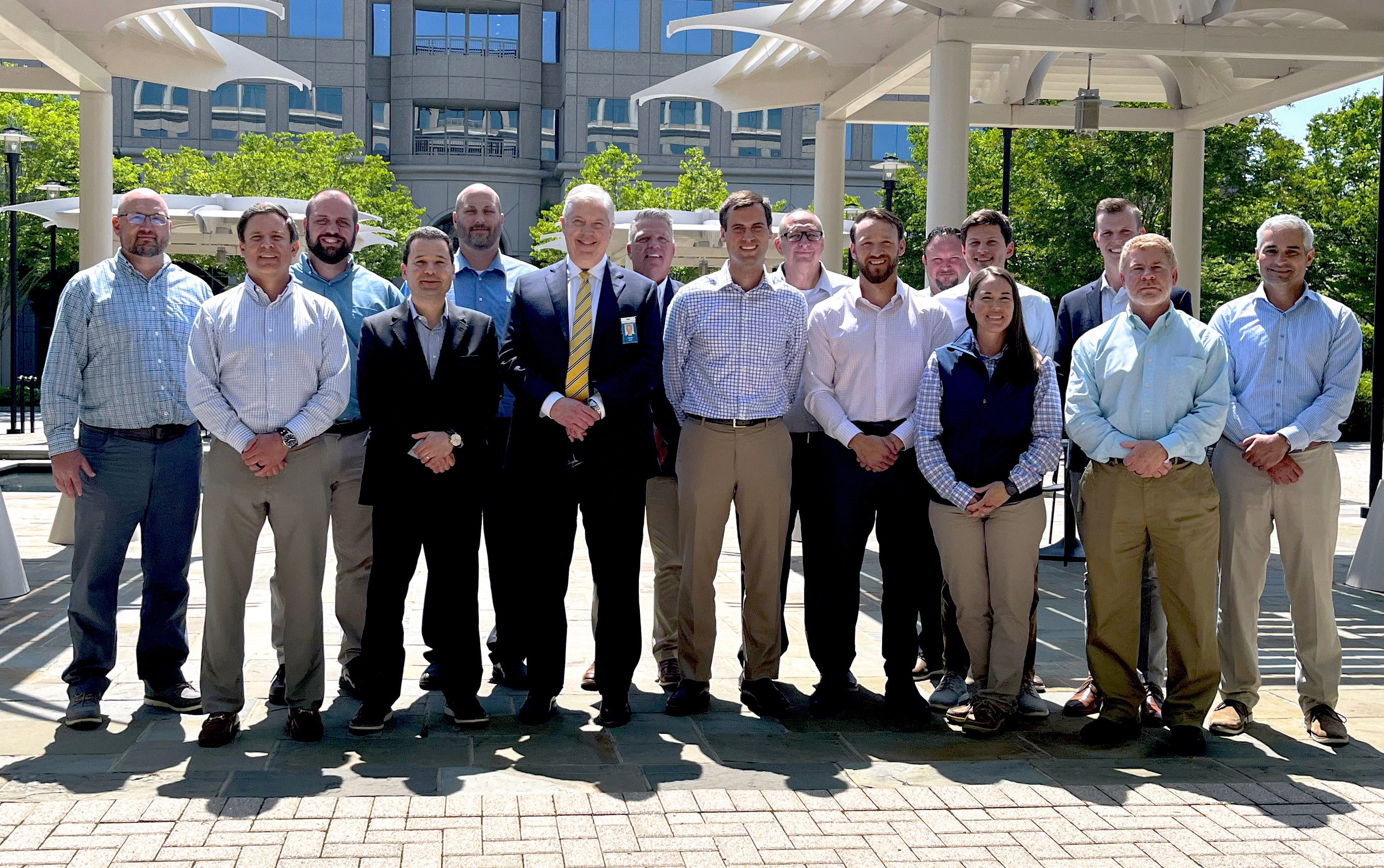 "Through engaging with our colleagues, we want to validate the safety procedures we believe to be best practices and identify areas where there is opportunity to improve," he said. "Ultimately, we want to advance our industry-leading safety culture and performance so that more of our people go home safely each day. We want to achieve ZERO incidents."
In early July, an anonymous and confidential companywide safety survey was distributed in an effort to better understand the prevailing attitudes on safety at Martin Marietta. Throughout the summer, the task force will also gather confidential employee feedback and data from on-site safety audits.
While talking about the importance of these activities, Magnesia Specialties Vice President of Operations Brad Vernier referenced the Guardian Angel Creed, which promises that no employee who speaks up about a safety matter in good faith will ever face discipline or retaliation. Vernier encouraged every Martin Marietta employee to candidly and enthusiastically participate in this latest safety effort.
"Nothing is more important than ensuring every person goes home to their family safely at the end of the day," he said. "It's tough to improve a safety culture without a baseline, so getting an accurate read on where we are today is a great place to start. Guardian Angel is driven by our people and requires that we all be open and transparent to call things exactly as we see them. The efforts being led by the task force are no different."
Agreeing with Vernier, Hunt said the task force has set a high bar of achievement for the coming months.
"We plan to quickly identify several key safety areas – based on data and employee experience – where we can make substantial and sustainable improvements," he said. "Once those areas are identified, we'll develop a series of recommendations to share with company leadership and determine how best to pursue them companywide."
Safety Task Force Team Members:
Central Division: Ryan Blevins and Matt Kapustka
Corporate: Jim Allen and Michael Hunt
East Division: Alex Jolly, Wes Sanders and Roz Werthen
Magnesia Specialties: David Hodgen and Brad Vernier
Southwest Division: Alberto Calleros, Wes Salem and Todd Wheeler
West Division: Chris Downs and Trevor Norton