Area 30 interns sign with Cloverdale Quarry
Indiana teens spend senior year gaining valuable work experience
Aug 15, 2019
The Indiana District continued to strengthen its relationship with the Area 30 Career Center in the spring, holding a signing ceremony for Victoria Honey and Dakota Campbell, two interns who will spend their summer and much of their senior year of high school working at Cloverdale Quarry, said District HR/Safety Manager Jeff McIntosh.
McIntosh said the young students will be properly trained and then treated just as any other employee in the quarry. They will be expected to arrive on time and perform any of the various tasks needed to keep the site running smoothly, he said, adding that the district's goal is to provide the students with true hands-on experience.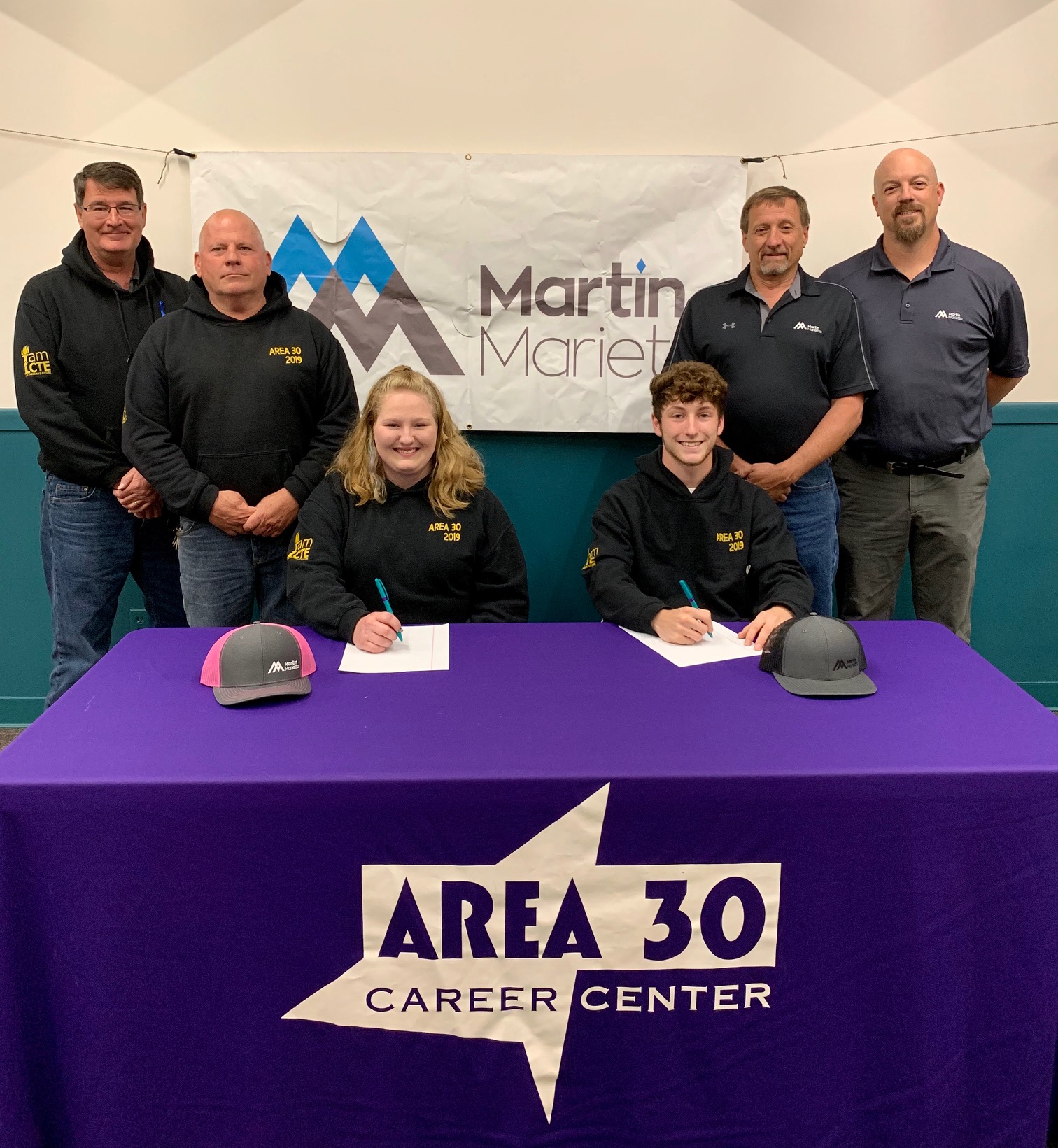 Area 30 is a two-year program for local high school juniors and seniors who may not have an interest in attending college, but do wish to learn valuable trade skills, said McIntosh. Martin Marietta has partnered with the program for several years and, so far, has offered every Area 30 intern a full-time, permanent position in a local quarry.