Iowa team helps local nonprofit feed hungry
Mar 16, 2020
Seventeen employees from the Des Moines and Alden districts gathered to give back to their community in early March while helping those most in need.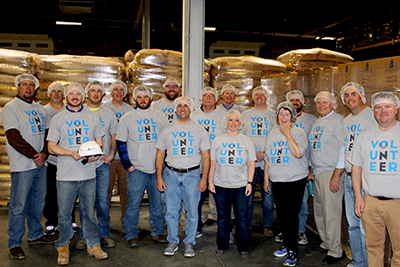 Working with Meals from the Heartland and a local morning radio show, the group of operations, accounting, management and support employees packaged more than 1,000 meals for the region's hungry, said Des Moines District Production Manager Scotty Gerbes.
Gerbes said he was proud of the record-breaking turnout from his Martin colleagues and that the group was able to help the local nonprofit battle food insecurity.
"It was the largest turnout for the early shift they ever had and everyone's contributions were greatly appreciated," Gerbes said. "The group represented Martin Marietta very well."